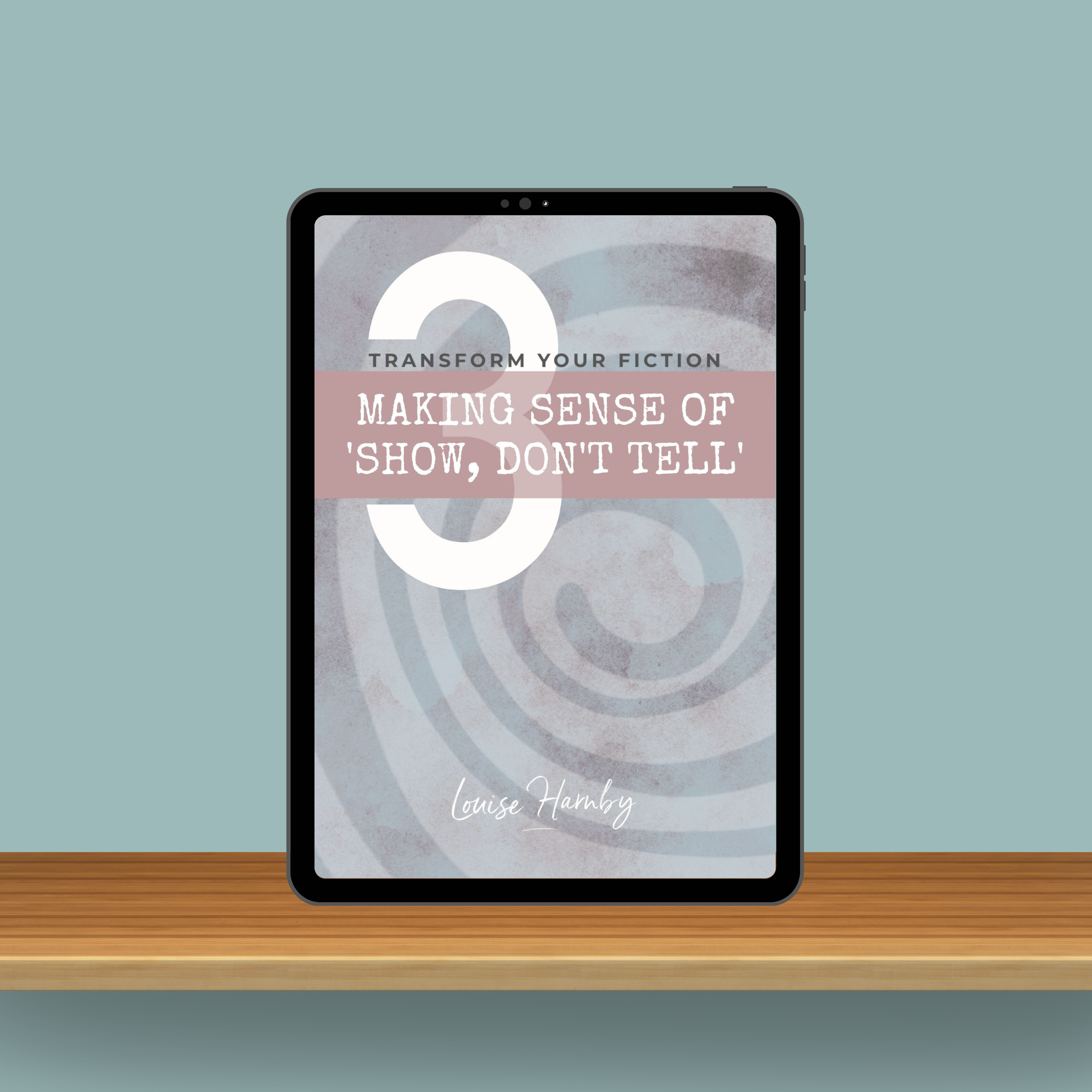 Learn when to show and when to tell, and why both have a place in fiction

This fiction-editing guide shows authors and editors how to recognize shown and told prose, and avoid unnecessary exposition.

You'll learn how to identify stylistic problems and craft solutions that weave showing and telling together, and understand why there's no place for 'don't tell' in strong writing.


Save 10% on PerfectIt
You also get a 10% discount coupon for a single licence of PerfectIt, the ultimate consistency-checking software!
Customer reviews ...

ONE OF THE BEST TOOLS IN MY WRITER'S TOOLKIT
One of the best tools in my writer's toolkit. Explanations and examples lead the writer to examine their writing on the "getting better" journey. Thank you for such a valuable resource.
Merida Johns / Amazon reviewer
I HEARTILY RECOMMEND THIS GUIDE
I learnt a lot from this book, written in Louise's typically engaging and straightforward style. I heartily recommend this guide for its clarity and accessibility, its nuanced take and, most of all, its solid, practical approach to identifying and fixing issues.
Jenny Warren / Editor, reviewing for the Chartered Institute of Editing and Proofreading (CIEP)

I KEEP IT OPEN WHEN I AM WRITING
I absolutely loved your book, Making Sense of 'Show, Don't Tell'. I cannot tell you how informative and useful I found this, and after one read it highlighted approximately 500 issues with my writing. I keep it open when I am writing as I love to dip in and out of it.
Nicole McGinnigle / Crime fiction author