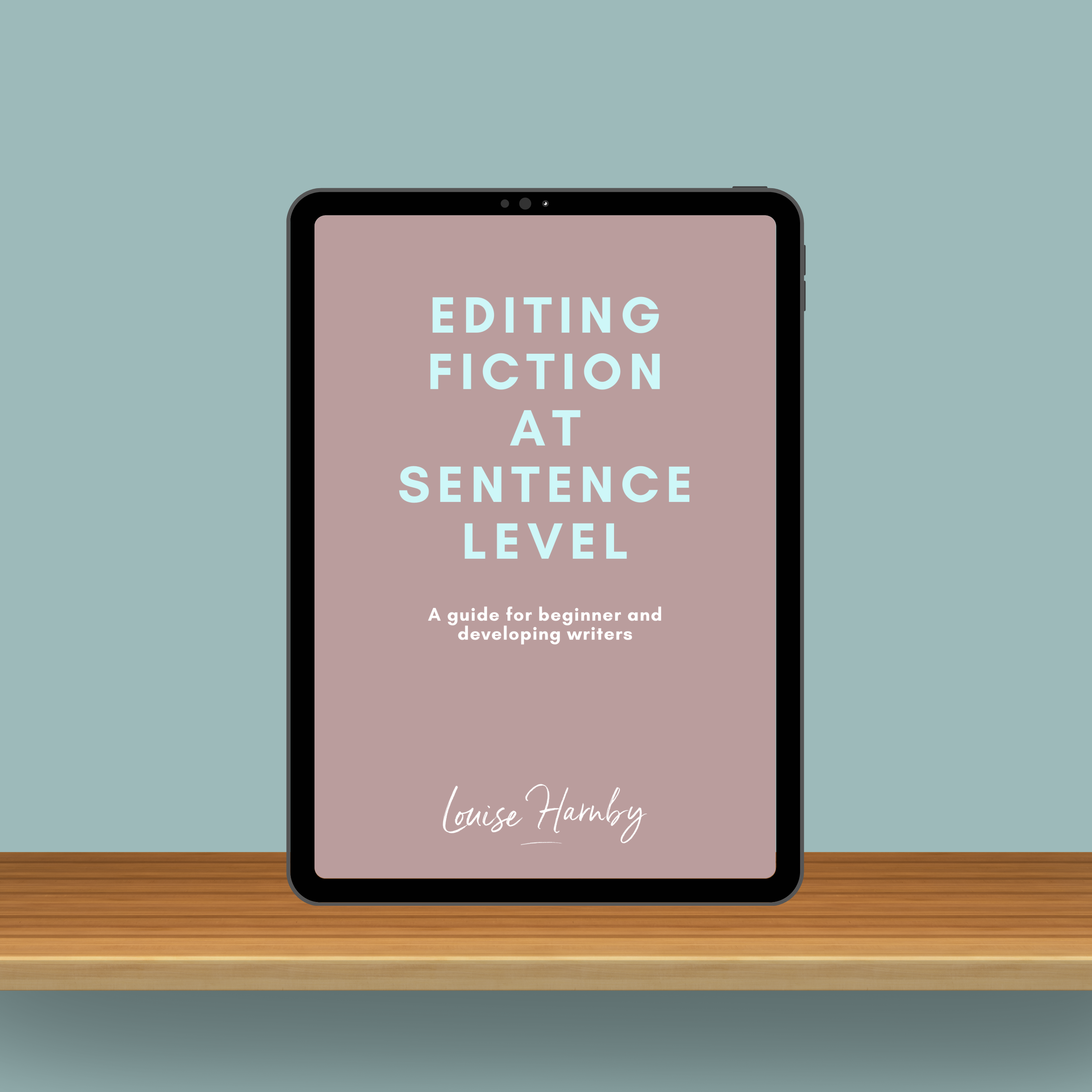 Hone your line craft and stylistic novel-editing skills

Fiction is about flow, rhythm, mood, voice and style. But mostly it's about story. When writers and editors work at line level with confidence, story is elevated by the sentence, rather than buried beneath it.

Editing Fiction at Sentence Level shows you how to hone your line craft so that your narrative and dialogue compel readers to turn the page.

Save 10% on PerfectIt
You also get a 10% discount coupon for a single licence of PerfectIt, the ultimate consistency-checking software!



Customer reviews ...

MY ONE-STOP-SHOP RESOURCE
I found Louise through her incredibly useful blog. She has become my go-to resource for aspects of writing I know I should pay attention to but when the story is in full spate I sometimes neglect. Editing Fiction at Sentence Level is my one-stop-shop resource. Highly recommended.
Andy Maslen, crime and thriller writer
GREAT ADVICE, AND ENTERTAINING TO BOOT
​Picked up Editing Fiction at Sentence Level on Amazon to get some quality professional-development reading in during this period of increased couch time and absolutely loved it.
Liv Sommerlot, Writer, editor and translator
THE AUTHOR'S VADE MECUM
​As a tool for revision of a manuscript and self-editing, it is invaluable. My only concern is that Louise may be doing herself out of a job by revealing so many trade secrets.
Philip Prowse, espionage author​
BRILLIANT!
How refreshing to read a book on the craft of writing without a single mention of Pride and Prejudice. The guidance is illustrated with examples from contemporary authors across a range of genres. I read it from beginning to end, but it also works perfectly as a reference into which you can dip as and when required ... Should be on every author's bookshelf or, better still, the edge of their desk.
Chris Lofts, Amazon reviewer