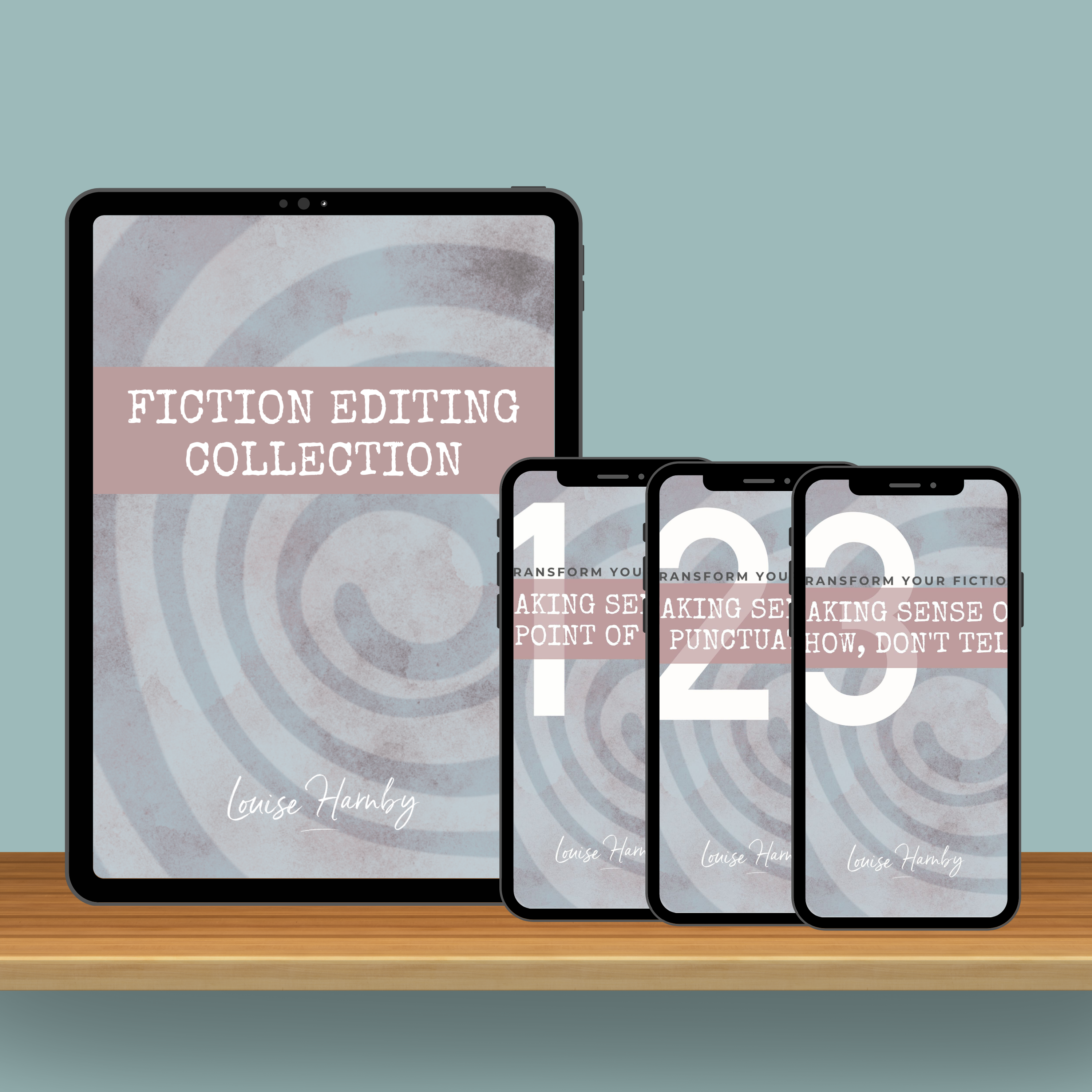 Dig deep into specific aspects of line craft

I'll show you how to hone your stylistic skills so that the prose pops off the page.
This PDF collection offers editors and writers all 3 guides from the Transform Your Fiction series. Learn how to approach viewpoint, punctuation, and shown and told prose, and transform fiction with confidence.
Plus, you save 10% on the standard price.
Save 10% on PerfectIt
You also get a 10% discount coupon for a single licence of PerfectIt, the ultimate consistency-checking software!

Customer reviews ...

THE FICTION EDITING COLLECTION IS A MUST-HAVE
​I've done your How to Write the Perfect Editorial Report and Switching to Fiction courses (in that order) and had the pleasant learning experience this week of working through your Fiction Editing Collection (three pdf books covering Point of View, Punctuation, and Show, Don't Tell).

The Fiction Editing Collection is a must-have – even for those who have done your Switching to Fiction course or bought the book as a separate item.
Although the buyer of both the course and the collection will find an overlap of topics (and of some of the explanations and examples), the buyer of the collection will be thrilled with the standardized structuring of the topics, which are extremely conducive to self-learning, the additional topics, and the even more numerous examples and annotations.

​The best way to describe the collection is as separate master classes on the topics of point of view, punctuation, and show, don't tell.
I'm looking forward to applying what I've been made aware of and learned how to fix to the real-world example of a pending edit.
Deborah A Cecere, Copyeditor